Electrical Services
Specialized Electrical Services for Commercial, Industrial, Healthcare, and Educational Facilities including:
24-hour Emergency Service
Medium Voltage (up to 35 kV)
Electrical Service Upgrades & Repair
Branch Circuit Panels & Wiring
Drilling and Setting Poles
Tenant Finish-out
Parking Lot and Security Lighting
Emergency Generator and ATS Installations
Uninterruptible Power Supply Systems
Lighting Retrofit
Lighting Controls & Dimming Systems
Preventive Maintenance
Infrared Thermography
Power Quality Analysis
Grounding Systems
Variable Frequency Drives
Control Wiring
Owner Occupied Protocol
Critical System Protocol
Clean Room Protocol
Special Events
Alterman maintains a large fleet of fully-stocked trucks, service vehicles including an auger truck and bucket trucks, and a comprehensive material and equipment inventory to ensure that we are fully equipped to efficiently complete any project regardless of size or complexity.
24-HOUR EMERGENCY SERVICE
When your facility is down, you need a company that will respond quickly to your emergency. You can count on Alterman to get there fast – 24-hours a day, seven days a week. We are fully committed to the pledge "Whatever it takes, we'll be there".
For emergency service, simply call our normal business number at 210-496-6888 and our answering service will contact one of our Service Managers capable of mobilizing crews within minutes of receiving your call. Our extensive team of qualified technicians, along with a fleet of full-service vehicles equipped with today's latest tools and technology, ensures quick mobilization and response. Specially trained technicians will identify and safely repair even the most challenging electrical emergency to keep your business running smoothly.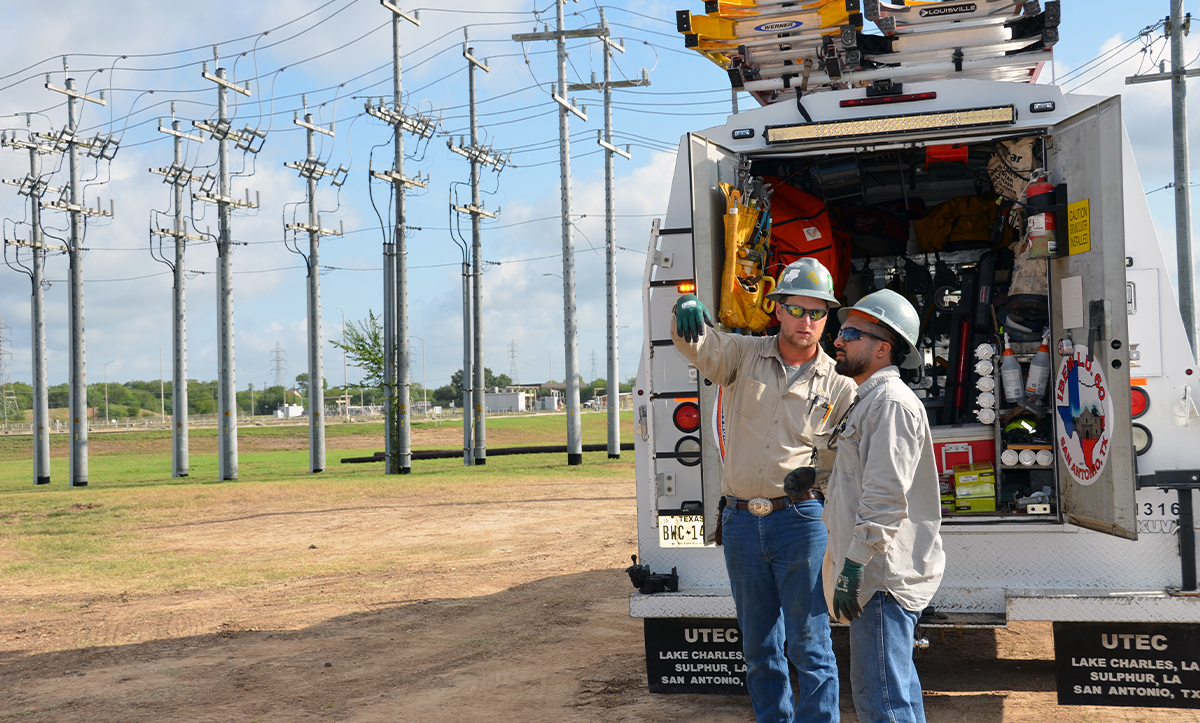 PREVENTIVE MAINTENANCE
It is inevitable. Electrical equipment will fail at some point if not properly maintained.  The benefits of a properly maintained electrical system operating at peak performance include:
Employee and public safety
Increased reliability and efficiency
Reduced insurance premiums
Avoidance of costly unplanned outages, replacement parts and repairs, lost productivity, and process interruption
PREVENTIVE MAINTENANCE
Specializing in preventive maintenance, Alterman uses various state-of-the-art tools to identify electrical problems such as overheating, over-loaded circuits, vibrations, loose connections, faulty insulation, voltage anomalies, and defective electrical components. Infrared thermography is an important tool in preventing visually undetectable maintenance problems by utilizing radiation emitted from infrared light.  Without shutting off equipment or interfering with normal business operations, we can detect problems in electrical panels, switches, transformers, motor control centers, and switchgear before equipment failure occurs. We provide detailed reports of potential failures and innovative solutions to address our clients' needs and prevent costly business interruptions.
ELECTRICAL PREVENTIVE MAINTENANCE (EPM)
EPM involves the practice of conducting routine inspections, tests, and service in order to avoid equipment failures. A planned EPM program allows the owner to schedule system outages at a time of their choosing rather than having to respond to an untimely failure. Pre-scheduled service activities include:
Visual Inspection
Cleaning
Bus Tightening
Insulation Testing
PREDICTIVE MAINTENANCE
Predictive maintenance is the practice of conducting diagnostic tests and inspections during normal equipment operations to detect weaknesses or impending failure. Non-invasive service activities include:
Electrical Load Monitoring
Infrared Thermography
Power Quality Analysis
Oil Sample Analysis